Members Practice Group
October 18 (Thursday) at 7:00pm
Location
Seeking Solace Yoga - 9200 Glenwood St, Suite 100 Overland Park, KS 66212
As a benefit of membership, the Midwest Alliance for Mindfulness offers a weekly "members only" practice meeting. This meeting is led by a rotating group of trained mindfulness teachers. It begins with gentle mindful movement to prepare the body for stillness, shifts into a period of minimally guided meditation, and ends with inquiry and discussion. Wear comfortable clothing and bring your yoga mat and meditation cushion.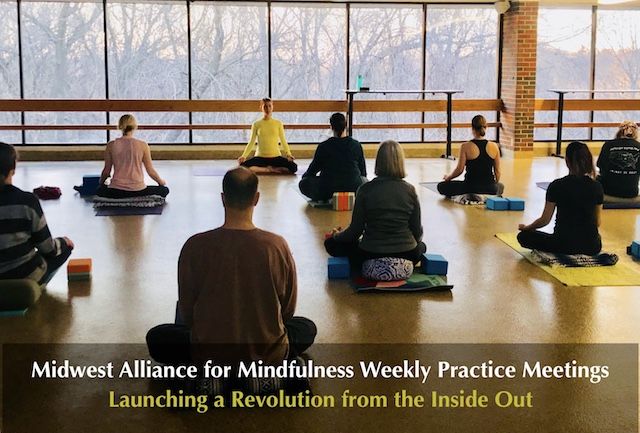 To book a spot in this class you must sign-in. If you do not have an active pass you will be prompted to purchase one first before making a class reservation.
You must sign-in to book a spot in this class.
Sign In
Create Account