Community Practice Group
August 30 (Thursday) at 6:00pm
FREE CLASS
Instructor
Lisa Pinsker, MA
Location
Seeking Solace - 9200 Glenwood St, Suite 100 Overland Park, KS 66212
This donation based sitting group is open to adults who would like an opportunity to start, build, maintain or deepen a mindfulness practice and connect with like-minded individuals.  No experience is necessary to attend the meetings – newcomers are welcome! There is no fee – any donations go to Seeking Solace for studio upkeep and maintenance. The group leaders are volunteers and take no payment for their services.
Each meeting is lead by a
mindfulness informed professional
from the midwestern region. Meetings may include guided meditation, mindful walking or eating, mindful yoga (gentle), community discussion, or some combination of these practices.
No need to sign up – just show up with your yoga mat (some spares are available, rental fees may apply). Bring a meditation cushion or bench if you use one. Chairs and props may be available depending on the location.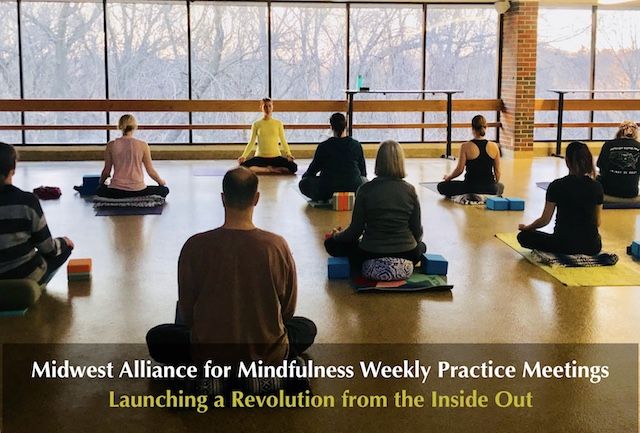 Please fill out the form to register:
If you have an account you can also log in here first:
Sign In