Ashtanga Yoga Primary Series Demonstration


January 26 (Saturday) at 1:00 pm
FREE
Instructor
Tracy Ochester, PsyD, RYT-200
Location
Midwest Alliance for Mindfulness
In order to build awareness of the Midwest Alliance for Mindfulness'
Recovery Friendly Ashtanga Yoga
class, several local skilled ashtangis have volunteered to demonstrate the full primary series practice to the general public. A short question and answer period will follow the practice.
Ashtanga is an ancient system of yoga in which a flowing, progressive series of postures is coordinated with breath and concentration. The Primary Series is called Yoga Chikitsa, meaning yoga therapy, because of the cleansing and healing effect it is meant to have on both body and mind.
Space is limited, so be sure to register in advance - only registered participants can be guaranteed seating.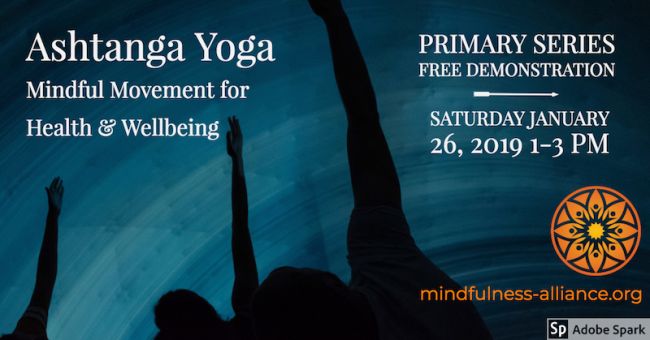 Sorry - that class has already taken place!