Art & Soul Yoga Workshop


June 11 (Tuesday) at 10:00 am
Instructor
Sydney Spears, PhD, RYT-200
Location
Midwest Alliance for Mindfulness 11100 Ash Street Suite 103 Leawood, KS 66211
The warmth and glow of summertime is an invitation for you to open up and connect to nature—your true nature! This workshop will integrate your exploration of various yoga postures with mindful self-reflection through simple and easy art activities. It is not necessary for you to have expertise in yoga or art. This practice is open and highly accessible to people from all levels of yoga practice and artistic ability, including those who are beginners or non-artistic. In order to be inclusive, all yoga postures will be offered with options and variations.
Through pairing mindful movement and meditative art-based awareness you will have opportunities to mindfully welcome, observe, and reflect upon your experiences. Weaving together art with yoga practice can cultivate with greater openness, acceptance, curiosity, and self-compassion. This exploration of creative self-expression may also allow deeper insight and tap into your sense of joy, fun and expansiveness, rather than constriction.
A yoga mat will be your main "canvas." Therefore, you are welcome to bring your own mat. However, we do have mats available in the Peace Pod for your use. All art materials will be included in the workshop fee.
Fees: (click to purchase)
Once you've purchased your pass(es) use
our calendar
to register for the date(s) you wish to attend.
No refunds are given after the registration deadline.
IMPORTANT NOTE: Since this workshop includes physical movement and self-reflection experiences it is strongly recommended that you consult with your mental health and/or primary care providers before registration to gain their approval for participation. This is especially recommended if you have experienced mobility problems, recent medical procedures/hospitalizations, medications that may impact movement, chronic medical problems, physical injuries, mental health hospitalizations, mental health diagnoses, trauma, currently in a crisis situation, recent grief/loss, severe depression, and suicidal thoughts. At the beginning of the workshop the instructor will ask you to carefully read and sign a separate yoga/movement informed consent and wavier form regarding the possible risks of participating in physical movement and reflective activities.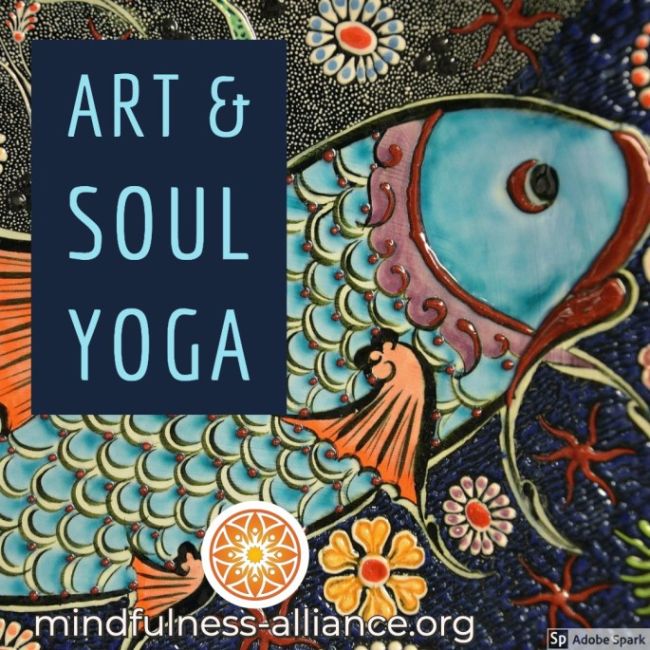 Please fill out the form to register:
If you have an account you can also log in here first:
Sign In