Virtual Community Mindfulness Practice Meeting


October 20 (Sunday) at 7:00 pm
Instructor
Angela Caruso-Yahne
While onsite attendance is encouraged (due to the unique and powerful benefits of in-person group practice), we realize that this is not possible for everyone. Our goal is to make these concepts and practices available to anyone who wants them in their lives. Therefore we are pleased to offer a weekly online mindfulness practice meeting led by a rotating group of trained mindfulness teachers. Read more about what to expect from
online offerings here
.
Fees (click to purchase your pass):
MAM Members = FREE (become a member for as little as $15 per month)
Once your purchase your pass(es), please
visit the calendar
to preregister to save your spot. Once you are paid and registered for a meeting, instructions for attending the meeting will be emailed to you.
*No refunds are given on the day of the class for which you are registered. You must cancel before the day of the class if you would like to use your pass on another date.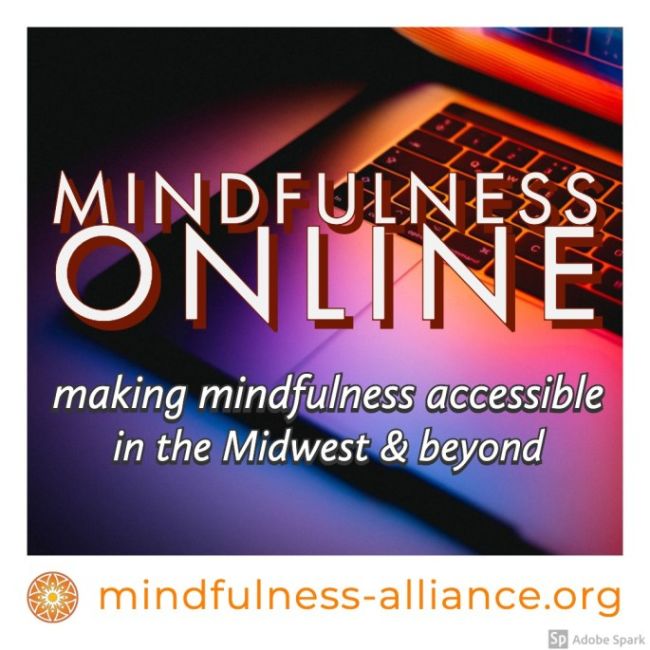 The following additional terms and conditions pertain to your attendance and participation in online and hybrid offerings conducted by MAM. By registering for any of our online and hybrid programs, you signify your acceptance of and obligation to the following terms and conditions (if you have objections to the following terms and conditions, you should not register for or attend the offering):
While we make every effort to ensure the quality of the video and audio on our end, we cannot guarantee it on the participant's end. If you are having problems with your connection we will do our best to help troubleshoot, but we do not offer refunds after the enrollment deadline for our offerings.
Participants agree not to record, duplicate, or distribute the materials presented in our offerings without the express written permission of MAM.
MAM records some of our offerings and this is clearly disclosed in the registration information for each offering. Participants in recorded classes may appear in these recordings and give MAM permission for their use and distribution.
Unless explicitly stated otherwise in the registration materials, online offerings are for participants who are 18 years of age or older.
What you will need:
computer with web camera and microphone
high speed internet connection
good lighting
a quiet and private space where you will be uninterrupted
an appropriate seat for sitting meditation (and possibly space for mindful movement if that is part of the offering)
It is advised that you practice using your video camera and microphone with a friend or family member prior to your first online offering if you have never used them before. You can test your bandwidth at www.speedtest.net. Closing all other programs and windows on your computer to reduce delay and choppiness.
Sorry - that class has already taken place!