General Community Mindfulness Practice Meeting


September 22 (Tuesday) at 7:00 pm (GMT-05:00)
FREE
Online Class
Instructor
Guest Instructor
Location
Midwest Alliance for Mindfulness 11100 Ash Street Suite 103 Leawood, KS 66211
The Midwest Alliance for Mindfulness offers a weekly practice meeting led by a rotating group of trained mindfulness teachers. Each class involves some combination of gentle mindful movement, guided meditation, and inquiry based discussion.
Some of our teachers are offering these classes online only and some are willing to offer them both live online via Zoom and on-site. If you'd prefer to attend on site, please
contact us
at least 24 hours in advance of the class to see if it's possible to reserve a limited seat in the classroom. You can read about our online etiquette here
https://mindfulness-alliance.org/offerings/online-offerings/
.
Wear comfortable clothing and have a yoga mat and meditation cushion on hand if you wish to practice from the floor. You are also welcome to practice from a chair. A limited number of folding chairs, mats and cushions are available on site to borrow.
There is a two part process to reserving your seat in this class:
1. Register for the desired class
using our calendar
(you must have a waiver on file with MAM), and
2. Purchase the appropriate pass by clicking the link below:
Please arrive on time as we sill start promptly (for onsite participants, the inner suite door is locked and the teacher may not hear you to let you in if you arrive late). We have 24 hour cancellation policy for these classes and no refunds are given for missed classes.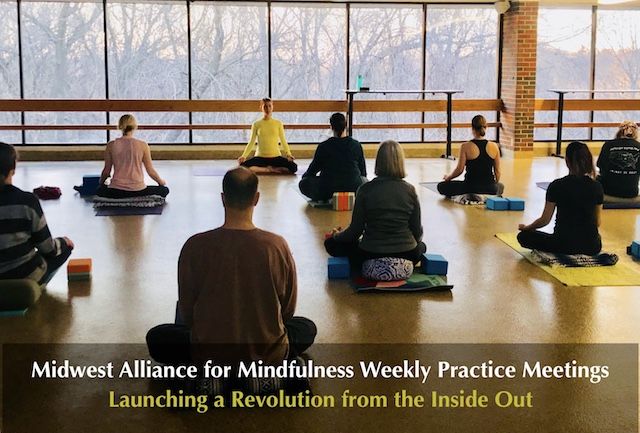 Sorry - that class has already taken place!