Acceptance & Commitment Training (ACT) for Highly Sensitive People 6-Session Series
April 5, 2019 May 10, 2019
Series Of Classes
Location
Midwest Alliance for Mindfulness 11100 Ash Street Suite 103 Leawood, KS 66211
Join us for a 6-session series based on the work of Dr. Elaine Aron and Dr. Patricia Zurita Ona. Are you easily over-stimulated and/or emotionally sensitive? This course will teach you the tools of ACT for cultivating emotional agility, equanimity, and psychological flexibility that can help you cope in a frenetic world.
Fees (click to purchase a pass):
Once you've purchased your pass, please
visit the calendar
to register for the series. Pass expires one year from purchase. No refunds after the start of the series.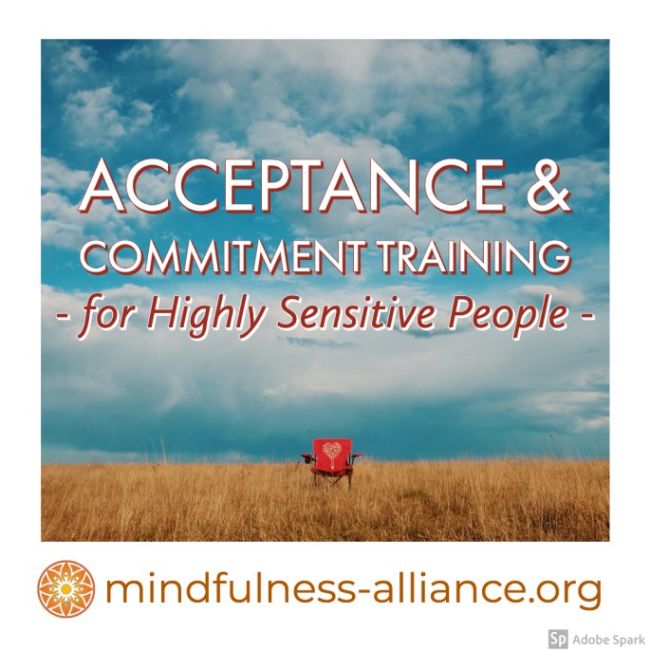 The class takes place on...
April 5 at 11:30 am (Friday)
April 12 at 11:30 am (Friday)
April 19 at 11:30 am (Friday)
April 26 at 11:30 am (Friday)
May 3 at 11:30 am (Friday)
May 10 at 11:30 am (Friday)

Fill out this form to register for the ENTIRE session of 6 classes: