Unified Mindfulness 8-Week Course Fall 2019
September 9, 2019 October 28, 2019
Series Of Classes
Location
Midwest Alliance for Mindfulness 11100 Ash St. Ste. 103 Leawood, KS 66211
8 Monday evenings 6:30 – 8:30 pm Sept 9, 16, 23, 30, October 7, 14, 21, 28 + Half Day Retreat October 12, 9 am – 1 pm with Marla Herron, EdD
Unified Mindfulness (UM) is a comprehensive system bringing together a number of contemplative approaches in a clear framework. Institutions like Harvard Medical School, Carnegie Mellon University and the University of Vermont use it as the basis for their research on meditation and its application in the neurosciences, psychology, clinical sciences. Its an education program that provides step-by-step instructions on how to build the core mindfulness skills of concentration, sensory clarity and equanimity. Mindfulness techniques help reduce personal suffering and increase fulfillment in one's life. Based on 50 years of experience and research, meditation teacher Shinzen Young has created an innovative and comprehensive approach to learning modern meditation techniques.
The UM 8-week program differs from other UM programs in several ways:
On-going support and coaching from an experienced mindfulness teacher with over 20 yrs of UM practice to help you optimize your success.
In-depth equanimity training along with training on several advanced techniques.
Multiple opportunities to practice after the 8-week program is complete.
Objectives of the program - participants will learn and practice:
mindfulness techniques designed to help reduce personal suffering and increase life fulfillment.
3 core mindful awareness skills of concentration, sensory clarity and equanimity.
deconstructing sensory experiences using the "See Hear Feel" method.
incorporating mindfulness techniques in your daily life, including using "micro hits".
"noting", "labeling" and "gone" techniques.
the 5 positive long-term effects of systematic mindfulness practice.
developing and maintaining a personal mindfulness practice.
Payment in full is required to reserve your spot and there are no refunds after the course deadline, which is one week before the course begins. In the unlikely event that the course is cancelled, you will receive a full refund of the registration fee, but refunds will not be provided for any pre-arranged transportation, accommodations or other miscellaneous expenses.
Interested individuals are invited to attend a free introductory session to learn more about the course.
Check our calendar
for the next Intro to Mindfulness Based Programs offering.
UM courses are offered in partnership with Marla Herron, EdD who maintains responsibility for the content of the courses she teaches.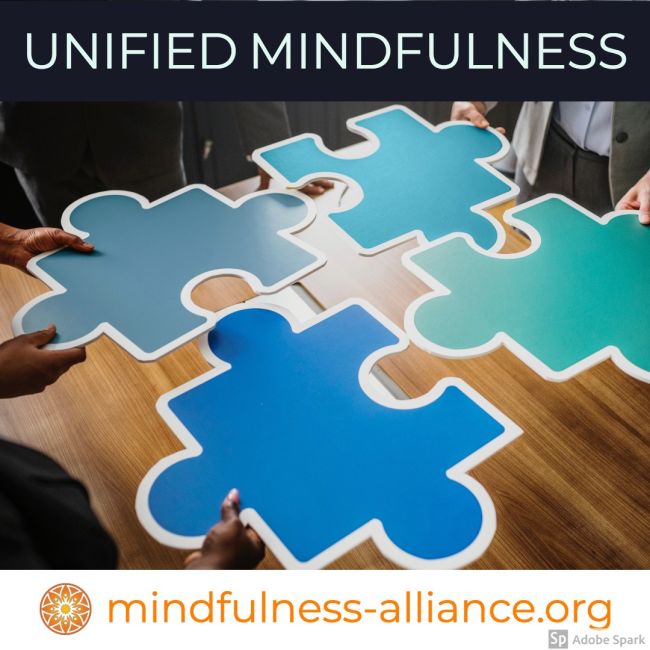 The class takes place on...
September 9 at 6:30 pm (Monday)
September 16 at 6:30 pm (Monday)
September 23 at 6:30 pm (Monday)
September 30 at 6:30 pm (Monday)
October 7 at 6:30 pm (Monday)
October 14 at 6:30 pm (Monday)
October 21 at 6:30 pm (Monday)
October 28 at 6:30 pm (Monday)

Fill out this form to register for the ENTIRE session of 8 classes: