2020 200-HR MTT Saturday/Sunday 2nd Half
June 20, 2020 October 18, 2020
Series Of Classes
Location
Midwest Alliance for Mindfulness 11100 Ash Street Suite 103 Leawood, KS 66211
The Midwest Alliance for Mindfulness 200-Hour Mindfulness Teacher Training (MTT) Certification Program is designed to prepare aspiring mindfulness teachers to deliver basic group mindfulness training with diverse populations in a safe and inclusive manner. The curriculum offers support and guidance to individuals who wish to bring mindfulness into their workspaces, communities, or institutions. We consider this to be the minimum level of training that teachers should complete in order to teach general group mindfulness safely and inclusively.
This program is designed to meet current standards for basic group mindfulness teaching, including a combination of didactics, self-study/reflection, and practice. MTT students meet one full weekend per month over a period of ten months. A certificate is provided to those who successfully complete all MTT requirements.
Our program follows International Mindfulness Teachers Association (IMTA) "professional level" standards and includes aspects of the MBI:TAC. This training program is not sufficient for teaching Mindfulness Based Interventions/Programs such as MBSR, MBCT or MSC.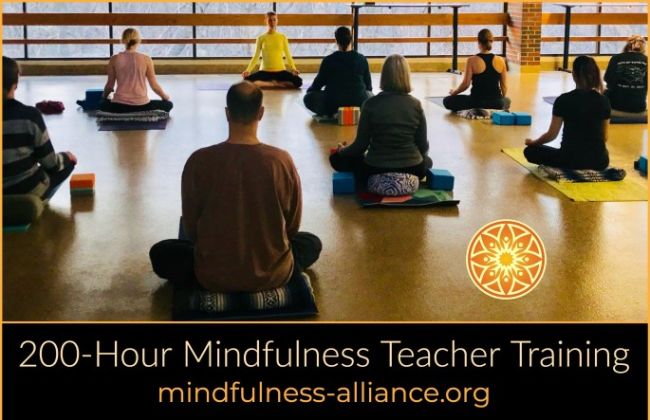 The class takes place on...
June 20 at 9:00 am (Saturday)
June 21 at 9:00 am (Sunday)
July 18 at 9:00 am (Saturday)
July 19 at 9:00 am (Sunday)
August 22 at 9:00 am (Saturday)
August 23 at 9:00 am (Sunday)
September 19 at 9:00 am (Saturday)
September 20 at 9:00 am (Sunday)
October 17 at 9:00 am (Saturday)
October 18 at 9:00 am (Sunday)

This class series has already started. Please contact us directly to register.