Mindfulness Based Stress Reduction (MBSR) 8-Week Program
July 15, 2019 September 2, 2019
Series Of Classes
Location
Midwest Alliance for Mindfulness 11100 Ash Street Suite 103 Leawood, KS 66211
Mindfulness Based Stress Reduction (MBSR) is an 8-week course that cultivates mindfulness skills and explores common and unique life-challenges within a safe, supportive group learning environment. By sharing challenges, successes and obstacles, individuals within groups tap a deep well of resources, enhanced by a variety of backgrounds and life experiences. MBSR is a skill building course, and although it can be therapeutic, it is not therapy. The course consists of eight weekly 2 hour classes and full day retreat. Attending an MBSR course as a participant is the first step in learning to become an MBSR teacher. Participants receive:
24 total hours of instruction in Mindfulness Based Stress Reduction, which includes carefully sequenced mindfulness exercises, guided meditations, written exercises, group discussions, and mindful movement;
A workbook and weekly handouts to reinforce the learning and provide support and reminders for home practice
Weekly homework assignments;
Teacher support between sessions
Access to all meditation audio recordings
Fees:
If you are interested in taking an upcoming MBSR course, you must first attend a FREE MBSR Introductory Session with the teacher to make sure the program is right for you - check the
calendar
for upcoming dates and times. If you are unable to attend an introductory session, please contact the teacher
to schedule a consultation.
No refunds are provided after the deadline for enrollment, which is one week prior to the start of the course. Please note that we reserve the right to cancel the class in case of low attendance in which case, you will be given a full refund. MBSR is offered in partnership with independent MBSR teachers who maintain responsibility for the teaching and content of each course.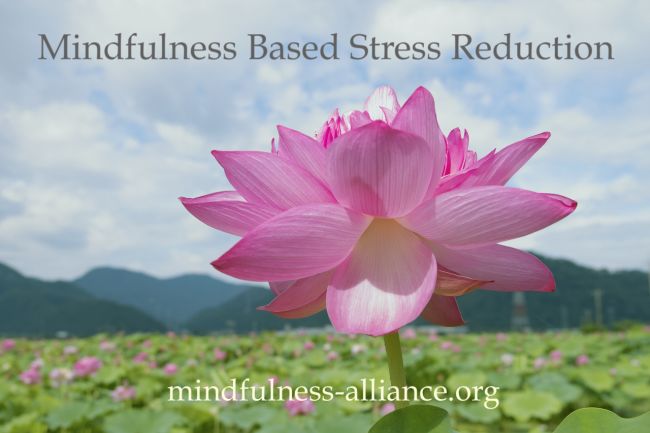 The class takes place on...
July 15 at 7:00 pm (Monday)
July 22 at 7:00 pm (Monday)
July 29 at 7:00 pm (Monday)
August 5 at 7:00 pm (Monday)
August 12 at 7:00 pm (Monday)
August 19 at 7:00 pm (Monday)
August 26 at 7:00 pm (Monday)
September 2 at 7:00 pm (Monday)

This class series has already started. Please contact us directly to register.