Roots and Wings: Mindfulness & Self-Compassion for Parents
September 3, 2019 September 24, 2019
Series Of Classes
Parenting is hard. That's why mindfulness and self-compassion are so important. In this 4-week online course based on Susan Pollak's Self Compassion for Parents workbook, mother of two and trained Mindful Self-Compassion (MSC) Teacher Aimee Eckhardt will guide you through simple concepts and practices designed to help you let go of constant self-judgment and treat yourself with the same kindness and caring you hold in your heart for your children. This course offers a safe place for parents, who are often isolated and feeling alone in their struggles, to connect and support one other in the practice of mindful parenting and self-compassion. Learn to respond to your own imperfections like a supportive friend rather than a harsh critic. You may find yourself feeling happier and more energized, discovering new reserves of patience and appreciation for your children.
Participants will receive the following resources designed to fit into the busy life of parents:
Weekly practice and study suggestions to help structure your learning and practice
Guidance in simple, yet powerful meditation techniques (most under three minutes long) that can be practiced in everyday life
Membership in a dedicated online community to support ongoing personal practice and continued connection between meetings
When: Tuesdays in September: Sept. 3, 10, 17, 24 from 10-11:30 a.m. (deadline to enroll is one week prior to the start of the course)
Fees:
based on a sliding scale according to after tax household income. MAM members receive a discounted rate. Those who are able to pay more make it possible for teachers to serve those with less. Click the appropriate link below to purchase your pass. Once you've purchased your pass, you will receive instructions for logging into the course. Read more about navigating our online offerings
here
.
| | |
| --- | --- |
| Net Household Income | Fee |
| $75,000 + | $125 |
| <$74,999 | $100 |
| MAM Members | $75 |
Make-up classes and refunds are not available for missed classes in the series. Payment in full is due by the course deadline and there are no refunds after this date.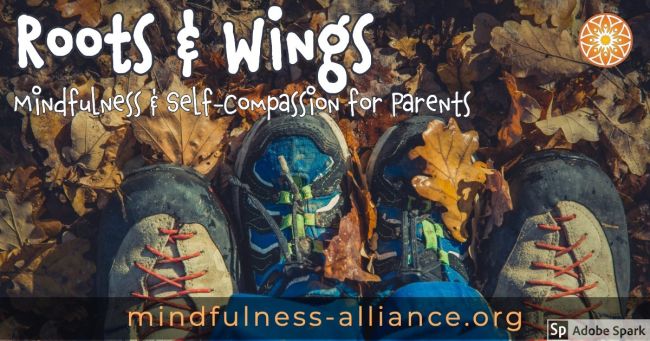 The class takes place on...
September 3 at 10:00 am (Tuesday)
September 10 at 10:00 am (Tuesday)
September 17 at 10:00 am (Tuesday)
September 24 at 10:00 am (Tuesday)

Fill out this form to register for the ENTIRE session of 4 classes: