iRest Yoga Nidra 8-Week Course - Spring Offering
January 8, 2019 February 26, 2019
Series Of Classes
Location
Midwest Alliance for Mindfulness 11100 Ash Street Suite 103 Leawood, KS 66211
8 Sunday evenings from 1:30 - 3 pm starting January 20, 2019 (No class Feb 3) with Trained iRest teacher Sydney Spears, PhD. Participants must complete a
free introductory consultation
prior to enrolling in the course to ensure it is right for you. Call Sydney at
913-406-5176.
iRest Yoga Nidra is a form of meditation based on ancient yogic teachings, made accessible for modern day life. The practice strengthens parts of the brain that allow for greater insight and quiets parts that are responsible for distressing thoughts, feelings, urges, and sensations. Through regular practice, participants make space for wise responding to challenging situations, rather than emotionally reacting.
Yoga Nidra is often called "the yoga of sleep". There is only one posture – lying down. Participants are guided through the deepest forms of effortless yogic relaxation, inducing a meditative state somewhere between wakefulness and sleep. Studies have shown that yoga nidra may be a helpful complimentary approach for conditions such as post-traumatic stress, insomnia, anxiety, depression, addiction, and chronic pain. It can calm the nervous system, decrease emotional reactivity, and improve self-regulation.
Fees:
Fees are based on a sliding scale according to after tax household income. MAM members receive a discounted rate. Those who are able to pay more make it possible for providers to serve those with less. Payment in full is due by the course deadline and there are no refunds after this date. In the unlikely event that the course is cancelled, you will receive a full refund of the registration fee, but refunds will not be provided for any pre-arranged transportation, accommodations or other miscellaneous expenses.
| | |
| --- | --- |
| Net Household Income | Fee |
| $100,000 + | $450 |
| $75 – 99,999 | $425 |
| $50 – 74,999 | $400 |
| <$50,000 | $375 |
| MAM Members | $350 |
Continuing Education Credits:
This course is meant for the general public, but up to 12 continuing education credits are available for this course for MO & KS licensed mental health providers.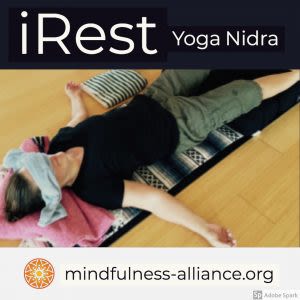 The class takes place on...
January 20 at 1:30 pm (Sunday)
January 27 at 1:30 pm (Sunday)
February 10 at 1:30 pm (Sunday)
February 17 at 1:30 pm (Sunday)
February 24 at 1:30 pm (Sunday)
March 3 at 1:30 pm (Sunday)
March 10 at 1:30 pm (Sunday)
March 17 at 1:30 pm (Sunday)

This class series has already started. Please contact us directly to register.