Mini Mindfulness Retreat
November 10 (Saturday) at 9:00 am
Instructor
Marla Herron, EdD
Location
11100 Ash St. Ste. 103 Leawood, KS 66211
Join us for a teacher-led Mini Mindfulness Retreat the 2nd Saturday of each month. Dedicating more continuous time to silent reflection and meditation is a great way to deepen or jump-start your practice. We will alternate between sitting and walking/movement based meditation in noble silence.  Meditation instruction will be given and all experience levels are welcome. Bring a hot/cold beverage container for tea or water, a yoga mat, and a cushion if you have them. Some chairs, mats and props are available at the center.
An orientation is available from 8:15 - 8:45 am for people who are brand-new to mindfulness. When you sign up, let us know if you are interested in a pre-retreat orientation.
Click to purchase your pass: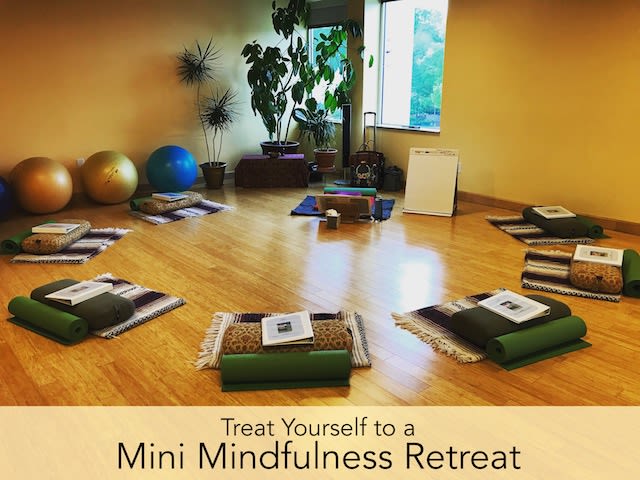 To book a spot in this class you must sign-in. If you do not have an active pass you will be prompted to purchase one first before making a class reservation.
You must sign-in to book a spot in this class.
Sign In
Create Account