General Community Mindfulness Practice Meeting


October 24 (Thursday) at 7:00 pm
Instructor
Tracy Ochester, PsyD, RYT-200
Location
Midwest Alliance for Mindfulness 11100 Ash Street Suite 103 Leawood, KS 66211
The Midwest Alliance for Mindfulness offers a weekly practice meeting led by a rotating group of trained mindfulness teachers. It begins with gentle mindful movement to prepare the body for stillness, shifts into a period of minimally guided meditation, and ends with inquiry and discussion. Wear comfortable clothing and bring your yoga mat and meditation cushion if you have them. A limited number of folding chairs, mats and cushions are available to borrow.
FREE to members (membership is as low as $15 per month)
Once you've purchased your pass, register for the class you wish to attend
using our calendar
.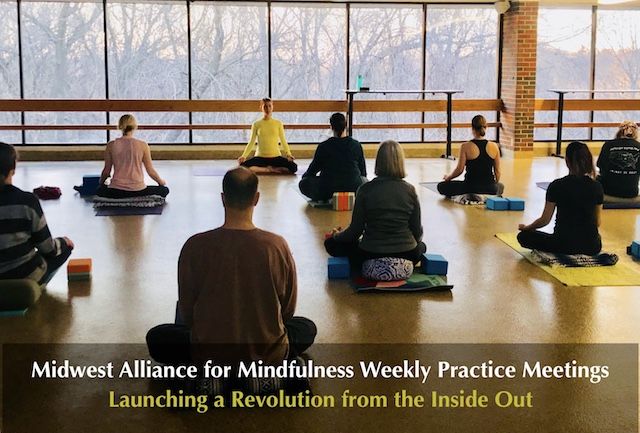 Please fill out the form to register:
If you have an account you can also log in here first:
Sign In