Soundscape Meditation


December 8 (Sunday) at 5:00 pm
Instructor
Tracy Ochester, PsyD, RYT-200
Location
Midwest Alliance for Mindfulness 11100 Ash Street Suite 103 Leawood, KS 66211
As a thank you to our beloved members, the Midwest Alliance for Mindfulness is offering a special sound meditation event with the talented Amado Espinoza. Amado was born in Cochabamba, Bolivia and moved to Kansas City in 2014. He is musical director of the Latin American band, Ayllu, past Charlotte St. Foundation Performing Arts Fellow, and recipient of an ArtsKC inspiration grant. Amado has dedicated himself to the investigation, recuperation, interpretation, and construction of native instruments from different parts of the world. Says Espinoza, "I travel through my music. Through these instruments, and the quality of the sounds that they can produce, [I am transported] to landscapes that I have never seen in this lifetime… We can cross time and space together." Enjoy a relaxing end to your weekend meditating to the indigenous sounds of this local musical talent.
When: Sunday December 8th, 2019 from 5-6 pm
Where: Midwest Alliance for Mindfulness 11100 Ash Street Suite 103 Leawood, KS 66211
Fees:
**Please arrive at least 10 minutes early to find your seat. The building doors are locked and you will not be able to enter if you arrived late. No refunds are provided on the day of the event. Bring a meditation cushion if you have one. We will also have a limited supply of folding chairs and meditation cushions onsite.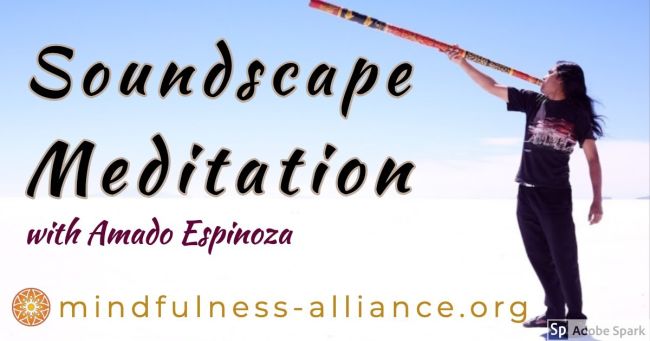 To book a spot in this class you must sign-in. If you do not have an active pass you will be prompted to purchase one first before making a class reservation.
You must sign-in to book a spot in this class.
Sign In
Create Account