Mindful Together: A Parent-Child Mindfulness Class


October 28 (Monday) at 5:45 pm
Instructor
Sarah Glavin, LMSW
Location
Midwest Alliance for Mindfulness 11100 Ash Street Suite 103 Leawood, KS 66211
Mindfulness can help children and adults alike develop self-awareness and self-regulation skills for greater wellbeing and resilience. We are inviting parents and their children ages 6-12 to learn about mindfulness and its benefits together and to practice some fun and calming mindful games and activities with a trained mindfulness teacher.
Fees (click to purchase passes):
Once you've purchased your pass(es),
email us
with the date(s) you wish to attend and we will get you registered.
*No refunds are given on or after the day the class for which you are registered starts. Passes expire within one year of purchase.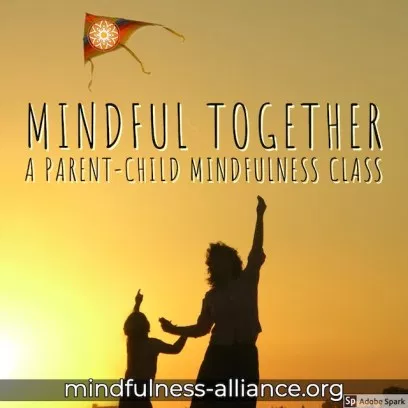 Please fill out the form to register:
If you have an account you can also log in here first:
Sign In