Mindfulness Based Stress Reduction (MBSR) and MBCT Combo 8-Week Course (Fall)
October 14, 2020 December 9, 2020
Series Of Classes
Location
Midwest Alliance for Mindfulness 11100 Ash Street Suite 103 Leawood, KS 66211
This fall we are combining our
Mindfulness Based Stress Reduction
(MBSR) and
Mindfulness Based Cognitive Therapy
(MBCT) courses to offer an 8-week course that offers the best of both programs. Both courses combine mindfulness practices with cognitive behavioral strategies to address the common causes of human suffering such as stress, chronic pain, depression and anxiety. This is a skill building course, and although it can be therapeutic, it is not therapy. The course consists of eight weekly 2 hour classes and half day retreat. Attending this course as a participant is the first step in learning to become an MBSR or MBCT teacher. Participants receive:
20 total hours of instruction in MBSR/MBCT, which includes carefully sequenced mindfulness exercises, guided meditations, written exercises, group discussions, and mindful movement;
A workbook and weekly handouts to reinforce the learning and provide support and reminders for home practice
Weekly homework assignments;
Teacher support between sessions
Access to all meditation audio recordings
When
Co-taught by Trained MBSR teacher Erik Hulse and Certified MBCT teacher Tracy Ochester, PsyD, RYT-200, this combined course will meet via Zoom eight Wednesdays from 7-9 pm US Central Time October 14, 21 & 28, November 4, 11, & 18 (no class 11/25), December 2 & 9 + ½ day retreat Saturday November 14th, 9 am to 1 pm.
Registration
Those primarily interested in MBCT for depression or anxiety should register via Dr. Ochester's HIPAA compliant portal so that the confidentiality of your information is protected. She will schedule a FREE pre-course interview with you via Zoom to make sure it's a good match: Register Here
Those who are primarily interested in MBSR for stress management can register here following this two part process (Erik will schedule a FREE initial phone consultation with you to make sure the program is right for you):
1. Register using this form (you must have a waiver on file with MAM), and
2. Purchase the appropriate pass by clicking the link below (save by becoming a member for as little as $15 per month):
No refunds are provided after the deadline for enrollment, which is one week prior to the start of the course. No makeup classes will be scheduled for missed classes. Please note that we reserve the right to cancel the class in case of low attendance in which case, you will be given a full refund. MBSR is offered in partnership with independent MBSR teachers who maintain responsibility for the teaching and content of each course.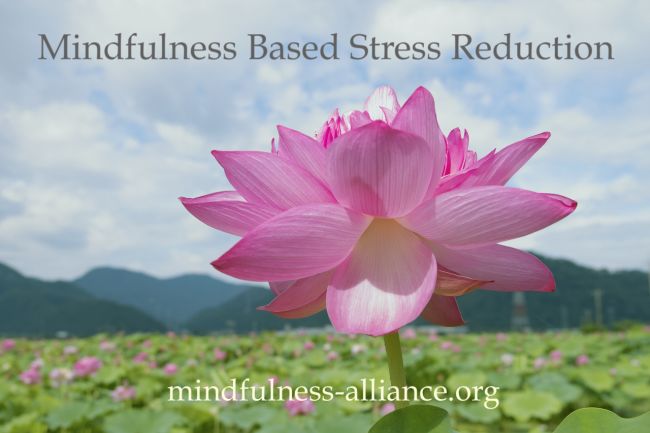 The class takes place on...
October 14 at 7:00 pm (Wednesday)
October 21 at 7:00 pm (Wednesday)
October 28 at 7:00 pm (Wednesday)
November 4 at 7:00 pm (Wednesday)
November 11 at 7:00 pm (Wednesday)
November 18 at 7:00 pm (Wednesday)
December 2 at 7:00 pm (Wednesday)
December 9 at 7:00 pm (Wednesday)

This class series has already started. Please contact us directly to register.