Mindfulness Book Club: The Meditator's Dilemma by Bill Morgan
September 1, 2021 September 22, 2021
Series Of Classes
Join psychologist and certified mindfulness teacher Tracy Ochester, PsyD in a 4-week exploration of
The Meditator's Dilemma: An Innovative Approach to Overcoming Obstacles and Revitalizing Your Practice
online via Zoom. Author Bill Morgan, a psychologist with forty years' experience practicing and teaching meditation, offers time-tested teachings and exercises that can help both beginners and long-time practitioners deepen their meditation practice while cultivating ease and delight. Participants will be guided through a variety of techniques that can help enliven transform their practice.
Topics and practices explored:
Understanding habits and conditioning that impact our practice
Creating in an inner "holding environment
Developing concentration and tranquility
Cultivating insight
When: Wednesdays from 7 - 8:30 pm starting September 1, 2021
There are two steps to securing your seat in this offering:
1. Register using this form, then
2. Purchase your pass(es) here:
Commit to Practice
When you register to join the book club and challenge, you are also making the formal commitment to yourself to read the book so that you may participate fully in the class and engage in the practices every day during the month of the challenge.
Deepen your Practice
Throughout the course you will receive regular emails from the teacher that include teachings from the book, practice tips, and answers to frequently asked questions related to the practice.
Share your Practice
Participants have the option to share their experiences by keeping a personal practice diary online. These posts will offer an honest peek into the life of fellow participants in the class who are engaged in practice, deconstructing many of the expectations we have for our own process.
**No refunds on or after the enrollment deadline. Passes expire one year from purchase. In the case of cancellation by the teacher for under-enrollment or any other reason, a full refund will be provided. All participants in our offerings must have a signed waiver on file with MAM.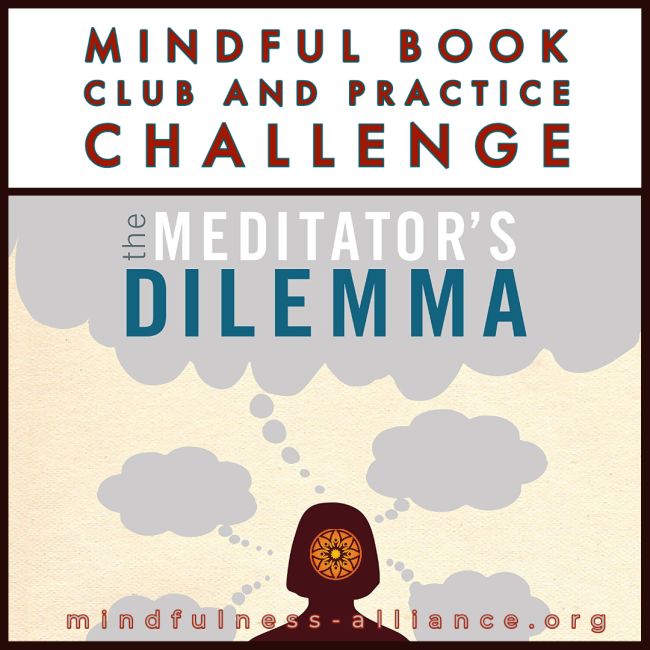 The class takes place on...
September 1 at 7:00 pm (Wednesday)
September 8 at 7:00 pm (Wednesday)
September 15 at 7:00 pm (Wednesday)
September 22 at 7:00 pm (Wednesday)

You must sign in to book a spot in this class.
Sign In