Mindful Communication 6-Week Series
October 10, 2021 November 14, 2021
Series Of Classes
Location
Midwest Alliance for Mindfulness 11100 Ash Street Suite 103 Leawood, KS 66211
Relationships are some of the most important and highly valued aspects of our lives, yet they are also some of the most difficult and complicated. Compassionate communication is key to navigating these most precious of resources. Join Cathan Kabrelian, trained in Nonviolent Communication, The Compassion Course, and Mindful Communication, for this important set of teachings based on Oren Jay Sofer's
Say What You Mean: A Mindful Approach to Nonviolent Communication
and Thom Bond's
The Compassion Book: Lessons from The Compassion Course
. People who practice mindful, compassionate communication report greater authenticity in their relationships, deeper understanding in their conversations, and improved conflict resolution. Cathan has over 20 years of experience as a mindful and non-violent communication student, practitioner, and teacher. Her 6-week course offers:
Week 1 – Exploring how intention can be the most powerful and transformative ingredient in dialogue

Week 2 – Understanding and taking responsibility for our feelings and needs

Week 3 – Listening compassionately with curiosity, inner stillness, and a willingness to be changed by what we hear

Week 4 – Expressing oneself honestly, communicating about what matters most

Week 5 – Learning self-empathy and making requests instead of demands

Week 6 – Staying grounded with strong emotions and noticing transformation
Continuing Education: This workshop is appropriate for the general public, but up to 12 CEs are also available for KS and MO licensed mental health professionals.
There is a two part process to reserving your seat in this class:

1. Register for the desired class using
this form (you must have a waiver on file with MAM), and
2. Purchase the appropriate pass by clicking the link below (save by
becoming a member
for as little as $15 per month):
Learning Objectives:
Learning Objectives:

Describe the foundations of Mindful Communication and the components of focusing both our attention and intention

Practice mindfulness for cultivating greater presence in conversations and bringing the awareness of needs to both listening and speaking

Compare and contrast observations and judgments, needs and strategies, empathic and non-empathic communication, and requests and demands

Demonstrate the ability to translate thoughts, beliefs, judgments, and strategies into universally-shared human needs

Explore ways of calming the nervous system during conflict through self-connection, becoming aware of body sensations, feelings, and needs
No refunds are given after the deadline for enrollment, which is one week prior to the start of the course. No makeup meetings are offered for missed classes. In the case of under-enrollment, the course will be cancelled and you will receive a full refund of the registration fee. No reimbursements will be provided for pre-arranged transportation, accommodations, or any other miscellaneous expenses. Passes expire within one year of purchase.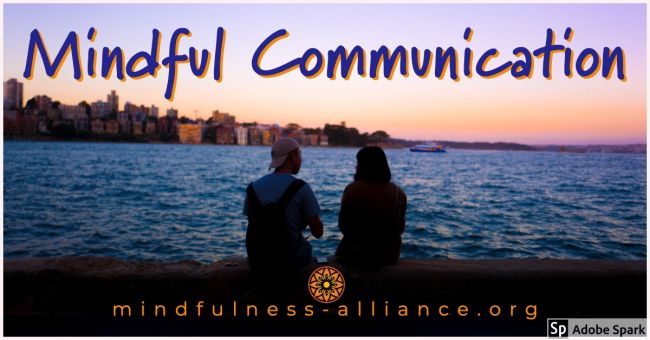 The class takes place on...
October 10 at 3:00 pm (Sunday)
October 17 at 3:00 pm (Sunday)
October 24 at 3:00 pm (Sunday)
October 31 at 3:00 pm (Sunday)
November 7 at 3:00 pm (Sunday)
November 14 at 3:00 pm (Sunday)

You must sign in to book a spot in this class.
Sign In