Engaged Mindfulness and Self-Compassion for Inner Freedom and Resilience 8 Session Series
May 2, 2021 August 8, 2021
Series Of Classes
Location
Midwest Alliance for Mindfulness 11100 Ash Street Suite 103 Leawood, KS 66211, Online
Ready for a mindful immersion? Join Certified Mindful-Self Compassion (MSC) Teacher
Aimee Eckhardt
, Certified MSC/Trauma Sensitive Yoga Teacher
Sydney Spears, PhD
, Certified Mindfulness Based Cognitive Therapy/Registered Yoga teacher
Tracy Ochester, PsyD
and Mindful Communication/Certified Mindfulness Teacher
Cathan Kabrelian
in a deep dive into the research-based attitudes and practices of mindfulness, self-compassion and mindful communication. This online course offers instruction and practice in basic mindfulness, self-compassion and mindful communication skills as well as practical applications for well-being in daily living. This class is appropriate for the general public, but up to 16 CEs are available to KS/MO licensed mental health professionals.
When:
8 biweekly teacher-led meetings every other Sunday from 3:30-5:30 pm (May 2, 16, 30 June 13, 27, July 11, 25 & Aug 8, 2021). Between session "experiments" will be offered for "trying on" and discussing at our next meeting.

Peer group meetings will be arranged by members on the weeks between the teacher led meetings - suggested topics and practices will be provided
There is a two part process to reserving your seat in this class:

1. Register for the desired class using
this form (you must have a waiver on file with MAM), and
2. Purchase the appropriate pass by clicking the link below (save by
becoming a member
for as little as $15 per month):
Each week we will explore a different, but interrelated set of skills, including:
Harnessing attention in a "special" way

Becoming embodied and exploring the somatic aspects of experience

Being with difficulty and responding with self-compassion

Recognizing, naming and regulating emotions

Seeing thoughts as thoughts and responding skillfully

Recognizing and responding to needs

Deep listening and communicating mindfully

Engaging mindfully with a values-congruent life
Learning objectives:
Review the attitudes of mindfulness

Learn mindfulness practices for sustaining and shifting attention

Compare and contrast the costs and benefits of self-kindness vs. harsh self-criticism

Explore two ways of knowing (awareness vs. discursive thought)

Practice anchoring through the senses in the present moment for emotional regulation

Review the function of the nervous system and how it can be harnessed for self-regulation
Understand the "mindless downward spiral" and the "mindful upward spiral"
Practice compassionate listening and mindful communication skills
No refunds are provided after the deadline for enrollment, which is one week prior to the start of the course. Please note that we reserve the right to cancel the class in case of low attendance in which case, you will be given a full refund.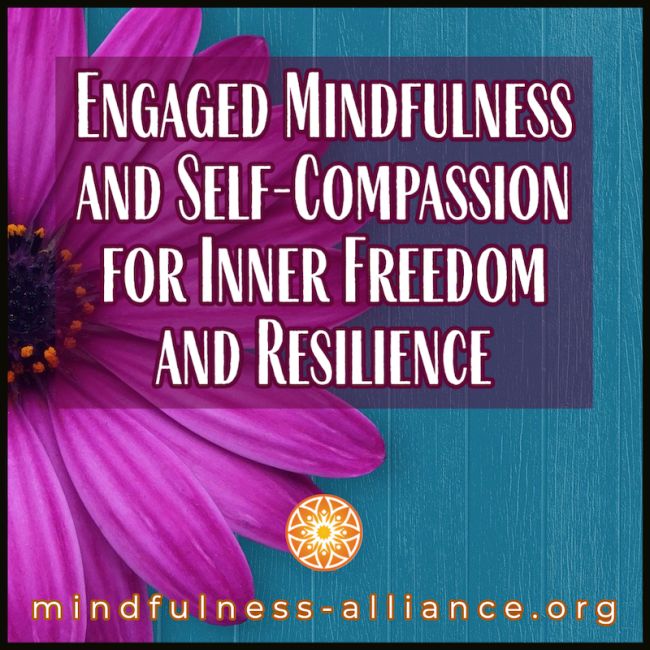 The class takes place on...
May 2 at 3:30 pm (Sunday)
May 16 at 3:30 pm (Sunday)
May 30 at 3:30 pm (Sunday)
June 13 at 3:30 pm (Sunday)
June 27 at 3:30 pm (Sunday)
July 11 at 3:30 pm (Sunday)
July 25 at 3:30 pm (Sunday)
August 8 at 3:30 pm (Sunday)

You must sign in to book a spot in this class.
Sign In