Piercing the Veil of Implicit Bias 3-Part Series
February 1, 2019 February 15, 2019
Series Of Classes
Location
Midwest Alliance for Mindfulness 11100 Ash Street Suite 103 Leawood, KS 66211
A Mindful Dismantling of the Lenses That Skew Perception and Fuel Reactivity
This three session course explores implicit bias, which is a function of the subconscious feelings, attitudes and/or stereotypes that affect our perception, actions, and decisions. These feelings and attitudes are activated involuntarily, outside of our conscious awareness and intentional control and affect our real world functioning in ways that can cause ourselves and others harm. Fortunately, these biases are changeable and we can mindfully train our brains to see more clearly through a variety of practices.
Session 1: Understanding explicit bias, practices for clearer seeing, daily life applications
Session 2: Insight and exploration, applications for systems, structures and institutions
Session 3: Insight & exploration, deepening the practice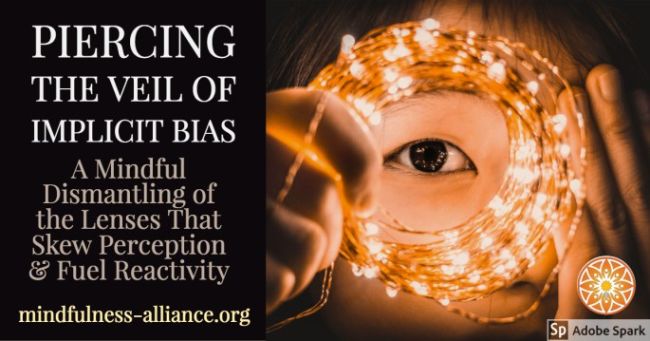 The class takes place on...
February 1 at 11:30 am (Friday)
February 8 at 11:30 am (Friday)
February 22 at 11:30 am (Friday)

This class series has already started. Please contact us directly to register.