Body Image Flexibility in ACTion
June 15, 2019 June 29, 2019
Series Of Classes
Location
Midwest Alliance for Mindfulness 11100 Ash Street Suite 103 Leawood, KS 66211
Ever feel frustrated by the fact that each day we are bombarded with messages designed to make us feel inadequate and feel badly about our bodies, yet at the same time we are encouraged to be "body positive"? This 3-part workshop explores the roles of body image investment, body image avoidance, and body image flexibility. Using the concepts and skills of ACT, learn to deconstruct sociocultural messages while clarifying intrinsic values in service of making peace with our bodies and creating a life of vitality.
Fees: (click to purchase your pass by the enrollment deadline June 8)
MAM members=$90 for series
Non-members=$120 for series
**No refunds on or after the enrollment deadline.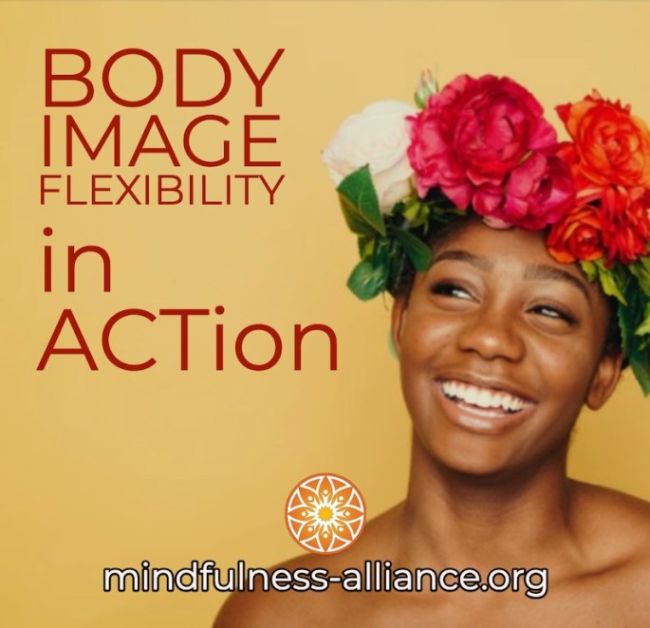 The class takes place on...
June 15 at 1:00 pm (Saturday)
June 22 at 1:00 pm (Saturday)
June 29 at 1:00 pm (Saturday)

Fill out this form to register for the ENTIRE session of 3 classes: